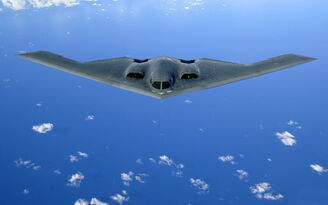 39th largest aircraft: The B-2 was a stealth and strategic bomber that served the U.S Air Force and operated in modern conflicts such as Iraq and Afghanastan.
Description
Edit
The B-2 Spirit was built by Northrop Grumman to supply a valuable aircraft with the new stealth technology which made it not appear on radar screens and served in the U.S Air Force all through it's career. The B-2's payload options include eight 500 pound bombs or sixteen Nuclear Bombs, and extra payloads might include missiles, and these weapons made this aircraft a hard hitter in the war. It was an incredibly expensive project but Northrop had learned since the fail with the Fliying Wing, and the project pulled through even though a full aircraft crashed and major adjustments had to be made. The B-2 was also capable of bombing up to 50,000 ft. and fly 10,000 miles without any refueling. After extensive oppisition from the public, huge upgrades were made once again and the sealth was perfected, but the future for this aircraft is not looking so great because the budget keeps getting smaller and there has been more problems, but all is to be fixed at some point, maybe this graceful aircraft can fold out for another decade.
back to the list !!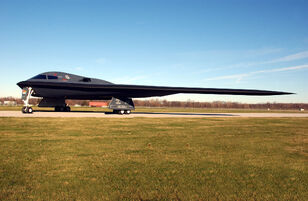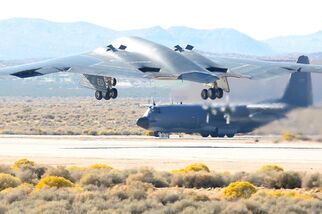 Ad blocker interference detected!
Wikia is a free-to-use site that makes money from advertising. We have a modified experience for viewers using ad blockers

Wikia is not accessible if you've made further modifications. Remove the custom ad blocker rule(s) and the page will load as expected.