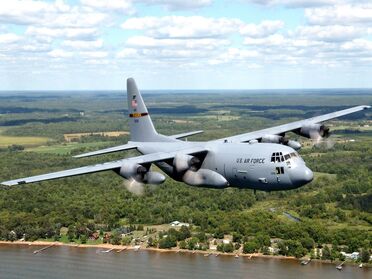 41st largest aircraft: The C-130 Hercules is a turboprop military transport aircraft designed originally for the U.S. Air Force and is incredibly popular and well-known around the world.
Description
Edit
The C-130 Hercules was designed by Lockheed Martin as a primary military transport and has become the most durable, the most dependable and the best transport you can find. The C-130 has unlimited capabilities, like jobs in firefighting, hurricane hunting, civilian airlines,and literally hundreds more! The C-130 has been in service since 1950, a whole 66 years of service which also hints to it's dependability, and durability. One of the most important jobs performed by the Hercules are a flying hospital and the aerial gunship, both saving lives in the best way possible. Now the C-130  serves with the Australian, the Brazilian, the British, the Filipino , or the you name it Air force because recently it has became popular with the new C-130J super hercules. There was even a (less successful) Stretched variant, the C-133 Cargomaster. Now the Hercules is one of the best known aircraft ever build and one of the largest, so it may be one of the very best aircraft in all of history, who knowns what's next... a C-130S star cruiser!
back to the list !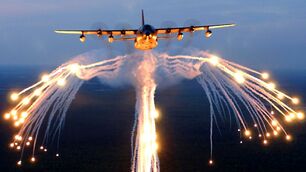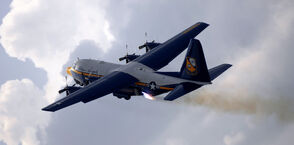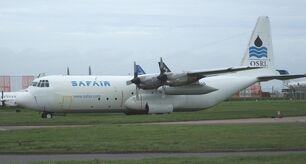 Ad blocker interference detected!
Wikia is a free-to-use site that makes money from advertising. We have a modified experience for viewers using ad blockers

Wikia is not accessible if you've made further modifications. Remove the custom ad blocker rule(s) and the page will load as expected.